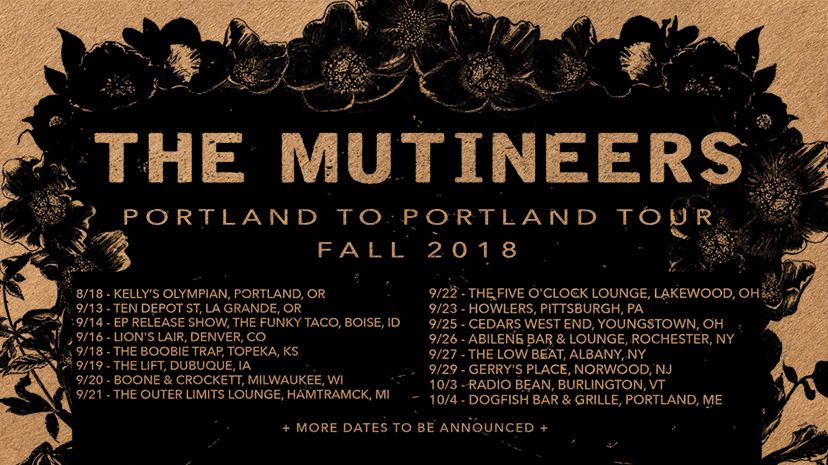 We finished our EP, THRESHOLD, and we will soon be ready to release it to the world. On September 14th, we will have our CD Release Show at tHe FuNkY tAco in Boise, ID. It will also be available across online platforms after that date. We have 5 songs for you to chew on. They mark a bit of a shift in our style. We produced all of the tracks with Raymond Richards, who also engineered Live at B-side, and together we added all the instrumentation we thought the songs deserved. We will still be touring as a duo, but it was a pleasure to flush out these songs as bigger arrangements. Raymond played bass throughout the EP and added sweet pedal steel, some percussion, and extra electric guitar on various songs. You'll get a bigger dose of Merry's vocals on this recording, and you will hear me playing the Hammond here and there. We used our departed brother Michael's acoustic guitar as well. I don't think you can play that instrument without sounding like him. It's sort of a conduit for his voice on this EP. Very happy to have that voice coming through in the mix. 
You can check out the track list with an incredibly short preview clip of each song HERE (haven't figured out how to customize the preview, sorry!). 
PORTLAND TO PORTLAND TOUR - Fall '18
We begin our fall tour in support of our new EP this weekend in Portland, Oregon at Kelly's Olympian with Drunken Prayer and Hearts of Oak. Seven weeks later, after 15 dates as we cross the country, we will be in Portland, Maine, in the peak of the fall foliage. We absolutely booked our tour to be in that neck of the woods at that specific time. It's going to be lovely. After some time in the Northeast, we will head south to some familiar spots for us in Maryland, Virginia, and North Carolina. The final leg of the tour starts in Las Vegas on 11/1, heads down into Los Angeles, and slowly makes its way north through Cali and back into Oregon. I've put up the first 17 or so dates of the tour and I'll be adding more throughout this week. We really hope to see you out there, so mark your calendars, tell a friend, and grab a copy of the new EP! As always we will have a limited amount of our self-printed, handmade CDs available directly from us. You can also pre-order the digital EP from bandcamp. Thank you for the support!