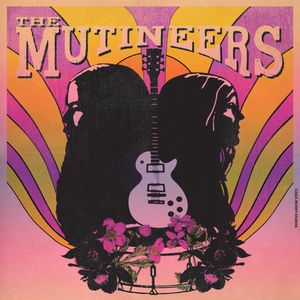 We are back in action this summer. Check our schedule here. If you are in Washington and Oregon this July and August, come out and see us. We are breaking the ice at some of the first places to support us when we moved here back in 2016. Just so happens that the first three are all breweries. We are very pleased to once again be part of Wahkiakum County's Bald Eagle Day celebration. All of these shows will feature multiple sets, and help us stretch out after a long time without performing. Vancouver at Trap Door Brewing, Cathlamet at River Mile 38 Brewing, and Seaside Brewing in... Seaside. We will see you very soon.
The first proper show we played in Portland after we moved in 2016 was at Old Gilbert Road Tavern with our friends Hearts of Oak and Drunken Prayer. Last year we moved into an apartment just down the road from OGRT, which is cool. We will be performing there with Meredith Brothers on July 31. This our first Portland gig since February 2020 when we performed at Turn Turn Turn in NE just weeks before the country shut down. Special invitation to our local SE neighbors to come out to the show and help us make a home for live music in the Flats.
August will see us venture up the Gorge. We make our first appearance in White Salmon, WA at Everybody's Brewing. They host Monday evening music. I love that. Two weeks after that, we will be back in The Dalles playing at Route 30 for our first time. In between those two gigs, we will make our return to Erebus in Kelso, WA. We had a great time there with a couple of punk bands back in Feb 2020. Here at The Mutineers, we love to mix with all of the genres that inspire us. Sometimes that's folk, sometimes country, sometimes indie rockers or punk. We love it all and know our fans love all kinds of music too. Looks like this time we will be joined by a Motorhead tribute band. We are down.
Still some time to add a show or two this summer if they come up. We will perform at a private party in Seattle on September 5. But we are on the hunt for other dates in Northern Washington. For our California friends, we will see you in late September. Dates are starting to be released so keep your eyes out.