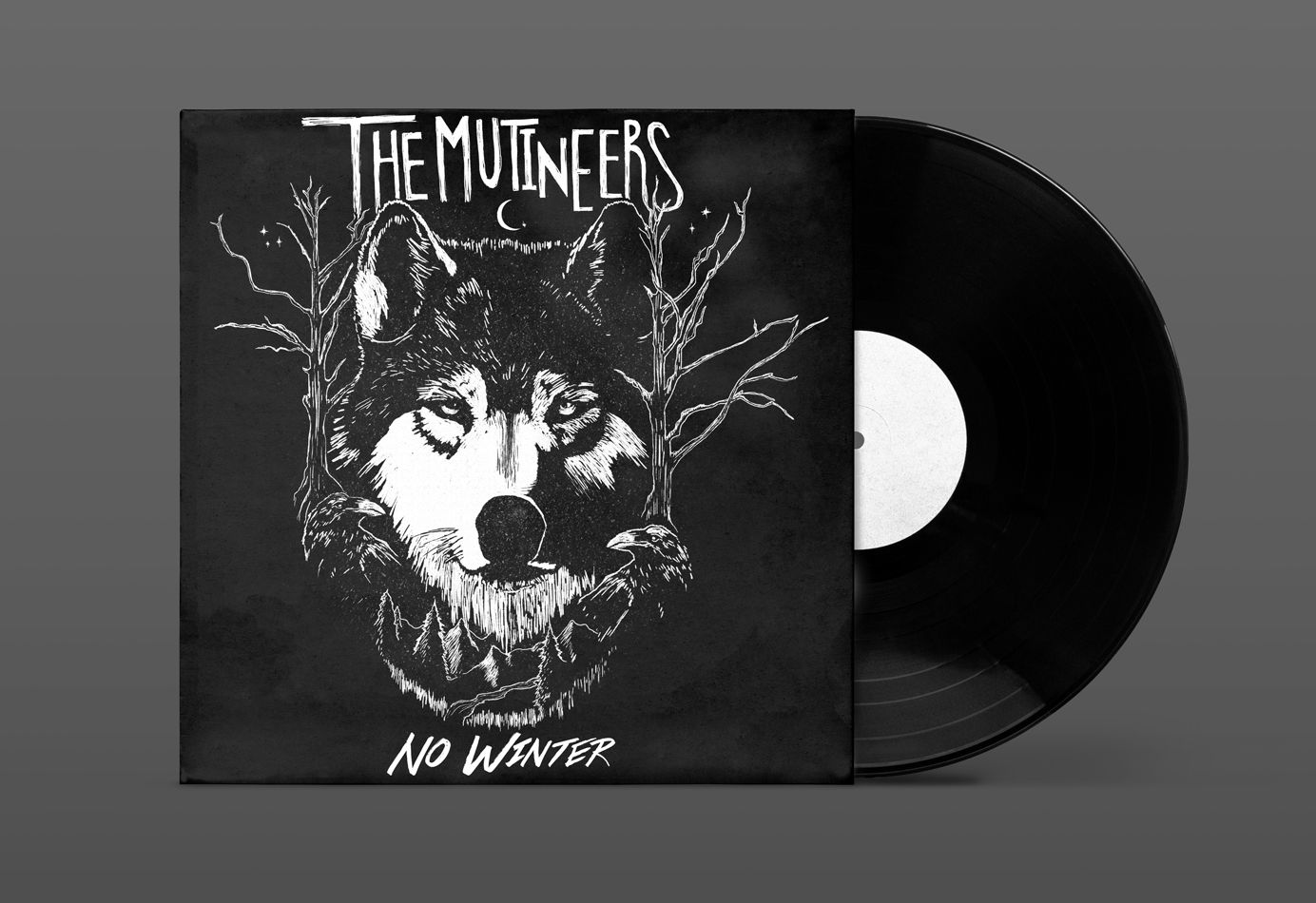 It's finally happening, we are taking the plunge and creating our first ever release on vinyl. We've had a lot of requests for records over the years and we think now is the time for us to create something special for you vinyl lovers. We've been back in the studio with producer/multi-instrumentalist Raymond Richards, recording a new 5 song EP. Along with a CD release of the EP, we will also take the 5 new tracks and combine them with the five from Threshold EP to make a double EP split 12" record. These ten songs share a cohesive style and story, born out of our collaboration with Raymond, and influenced by our time on the Columbia River. We think we captured some special moments in the studio and we hope you'll buy our new record or CD! 
PLEDGE TO OUR KICKSTARTER CAMPAIGN HERE!
We've been a DIY band from the start and have always managed to fund our recordings by performing, selling merch, and a little hustling on the side. A record, however, costs more up front than we can handle on our own. By supporting our Kickstarter campaign, you'll get to pre-order our first 12" vinyl and secure your own copy of our limited run of this release. You'll be in possession of our new songs months before we release them to streaming services and the general public. And on top of that, you'll also be helping us with the cost of our production so we don't have to turn to a greedy bank for funds. Hear me out! If you back our campaign, you'll be the envy of your peers and an example to small children everywhere, which is no small thing.
As you might expect, the artwork in our pledge rewards will be designed by Merry and printed by Brian. We have shirts, and hoodies, and even a custom printed Levi's denim jacket for a limited few. You can choose from our back catalog of CDs and posters with some of our pledge packages as well. The vinyl will take months to produce and ship to you, unfortunately, but most of our other rewards will make it to as early as mid March. So head on over to Kickstarter, check out our rewards and make a pledge.
We have a big budget to crack, not gonna lie. It will cost us over $2200 just to reproduce the vinyl, let alone the cost of recording, mixing, and mastering. When we include the cost of making and shipping our rewards, and the fees from Kickstarter, we end up with a grand total of $5,300. That's a big investment for our DIY duo but we can do this together. 
The truth is we will need as many folks on board as possible. We only have until February 24 to reach our goal or the campaign fails. That's right, if we don't get $5300 in pledges, no customers are charged, no rewards are sent, and we get nothing for the effort. But that's ok, the limited timeline is what makes these campaigns work so effectively. Nothing like a deadline to spur people into action. 
Can you help us spread the word? Sharing the link to our campaign would mean the world to us. Remember this isn't a request for charity, we have some great rewards for you and your friends. It's been an amazing experience to travel the country playing music and meeting cool people. We've appreciated so much the kind words of encouragement you've given us along the way. We really can not do this without you. You are the other member of the band! 
Thanks in advance for your support! Keep your eye on our calendar! Pacific Northwest dates are up for February. More coming for the region in March before we head out on another extended US tour. Good things. Lots to do! Let's go.