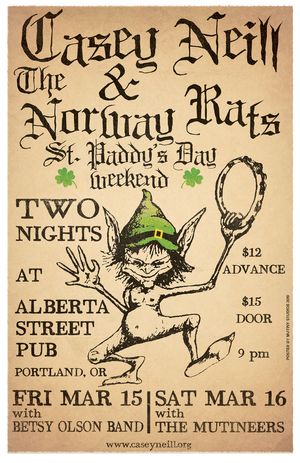 Folks, I missed my first blog update of the year. How could I? And with such a nice start too. It all began with our traditional January wood-shedding. Last year we spent that month working on what would become our Threshold EP. This January there was no recording, but plenty of writing and rehearsing. We have another batch of new songs to try out this Spring. Plus, Merry and I began working on a new side project so we can have plenty of opportunity to hustle and make a life out of music. It's called, Burt & Myrtle, a cover act focused on some of the most romantic and heart- wrenching songs we know. Our first gig is tonight, playing a private Valentine's Day show in Cathlamet, WA. We will direct you to more info about Burt & Myrtle in the coming months. 
Meanwhile, we set up a couple of weeks of shows in California, Nevada, and Oregon for March-April. We have decided to wait until Fall to cross the Rockies for another U.S. tour. West Coast tour dates will be posted soon. 2019 began with a mini tour starting on Feb. 1 in Vancouver, WA and then continued on to Salem and Astoria, OR, followed by dates in Seattle and Tacoma. Things got really messy up north during our trip, and we woke up after our gig in Tacoma to about 6 inches of snow. The forecast was bad and the roads were horrible, so we decided (with the support of the venue) to cancel our show in Olympia. It was going to be our first show in that city but it will have to wait. We rescheduled at The Pig Bar for May 11. Sorry to anyone who had that canceled show on their calendar, but it did seem like just about everyone wanted to stay home on that snowy, icy day.
I have to mention the support we received at Fort George in Astoria. It was Super Bowl Sunday with snow in the forecast. Everyone was bracing us for a very slow night, but instead we had a great turnout, with much thanks to all the folks who came back to see us after catching us last year at the same time. Your enthusiasm was intoxicating. And so was the beer. We raise our glasses to you Astoria and Fort George Brewery. Cheers!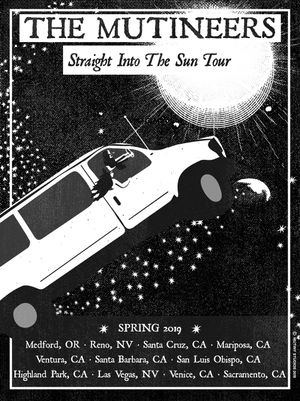 We will be back in the shed again for a bit before our tour schedule really picks up. It all begins with a show we are very excited about, St. Paddy's Day (eve) with Casey Neill and the Norway Rats at Alberta Street Pub in Portland, OR. Casey put out a fantastic album last year, Subterrene. 3/16 is sure to be a blast. Tickets are available now at: Tickets Here!
After that, we head south with stops in Medford, Reno, Mariposa, Ventura, Santa Barbara, San Luis Obispo, Highland Park, Sacramento, and more to come. We return to the PNW in April and will be playing in the larger region through the Summer. Hope you all are having a cozy winter. See you soon.