I sent my first batch of booking emails out this week. I haven't done that in about 15 months. After seeing some great news concerning vaccinations and some clear guidelines from the government, the emails just kinda spewed out of me before I knew what was happening. Merry and I get our second dose soon and encourage you to get vaccinated too. It's the only way for us to bring live music back. 
Our show has grown. We released a new EP just before the lockdown with songs we had only just begun to play live. And while we've been without shows, I've been writing a new full length album. Merry has used the down time to get her bass playing skills up. We will be performing some songs or entire shows with guitar and bass, and others with Merry behind the drums. Keeping it fresh for you and making sure we are always growing as musicians. We made new 12" vinyl, t-shirts, posters and koozies right before shut down as well. Can't wait to finally show them to folks :)
Look for us in the Pacific Northwest this year. No big tours in the works. This is a good opportunity for us to reset and start from square one again, reintroducing ourselves to our home community. We can't wait to see you again. Show announcements coming soon.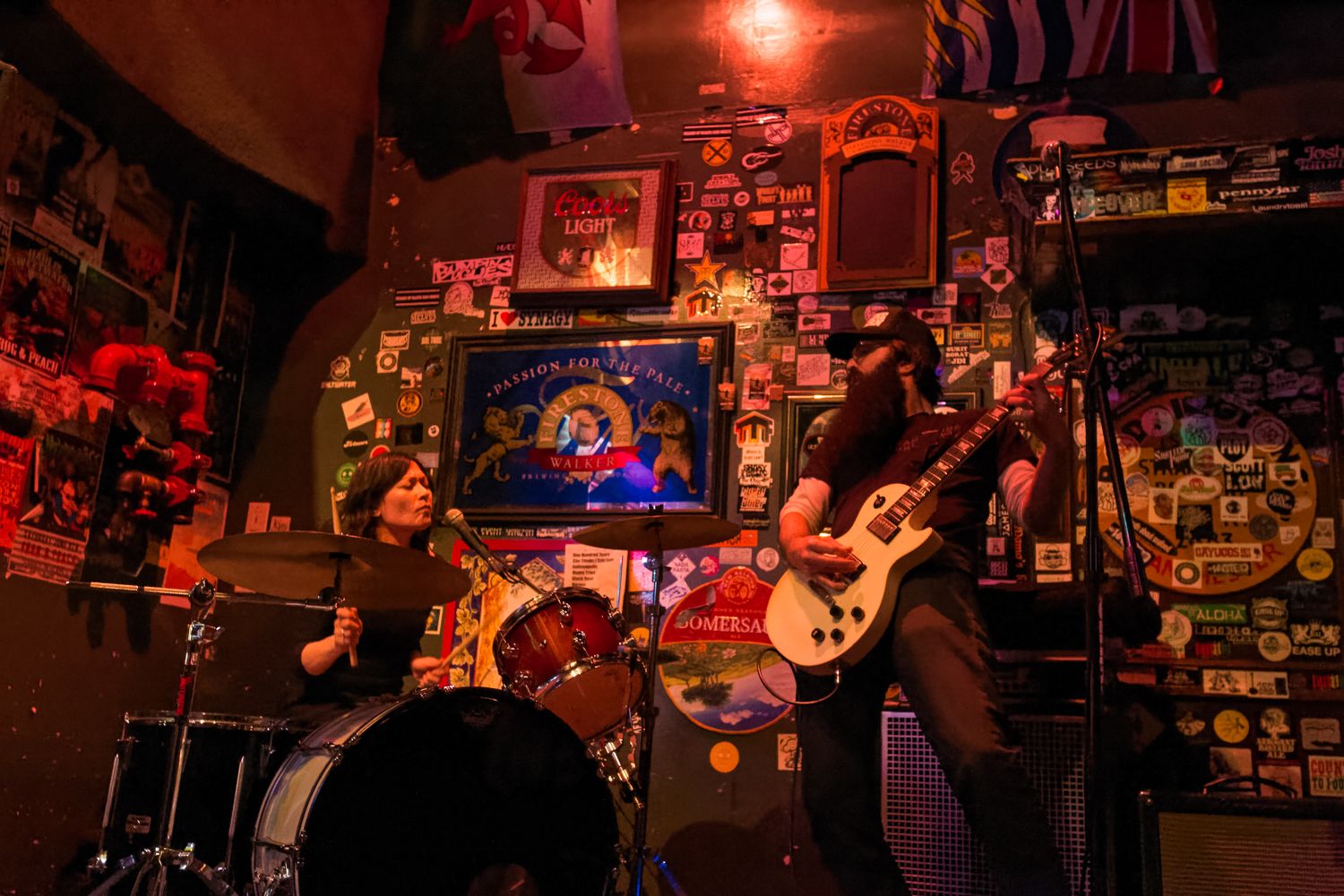 Book us for your event or venue at mutineersmusic [at] gmail.com