Our tour dates are growing and growing. We start our busy season this weekend up in northern Washington with four shows: Bremerton, Seattle, Olympia, and Yelm. Then it's off to Montana before heading south to warmer weather for the Spring. So many good dates and fun bands to play with, keep up with them by following us on the Bandsintown app.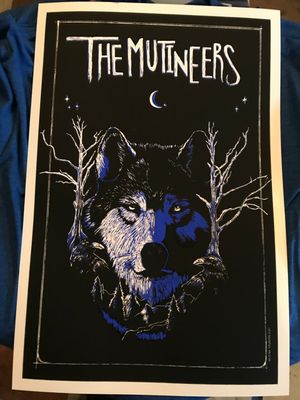 Meanwhile, we've been working hard on our recording and Kickstarter rewards. We have sent our EP off to get mastered, so it won't be long before new music is available for download to our Kickstarter backers. As is typical, recording and mixing took a bit longer than we projected, so our CDs will not be mailed out before we leave for Montana. But we have several days off when we get to Arizona and we should be able to do a big mailing then. I have been printing shirts, hoodies, and posters while we are still out here on the Lower Columbia River. We will get those out to you before we leave. If you backed our campaign you should have also received an email last week with a "secret" url to get your two bonus tracks, featuring Terry Luna and Michael Astudillo. We really hope you will download them and enjoy! Drop us a line if you can't find the link. 
By now you've probably been barraged by news of pandemics and stock market crashes. Rough news indeed. No one knows how this will all play out exactly. We hope that you will be healthy and come out to see us while we are on the road. We have new songs to share, and our shows have been so fun lately. We would love to sing for you and with any luck take your cares away for the night. If it's your time to vote, PLEASE do so. We don't have a perfect system by any means, but we hope that you will contribute. See you out on the road!